Behind every successful woman is herself, but it doesn't hurt to have some love and support along the way. And what better way to appreciate the women in our lives than by cooking up a delicious dinner for them?
Here are 5 quick and easy recipes that are sure to impress your special lady this International Women's Day!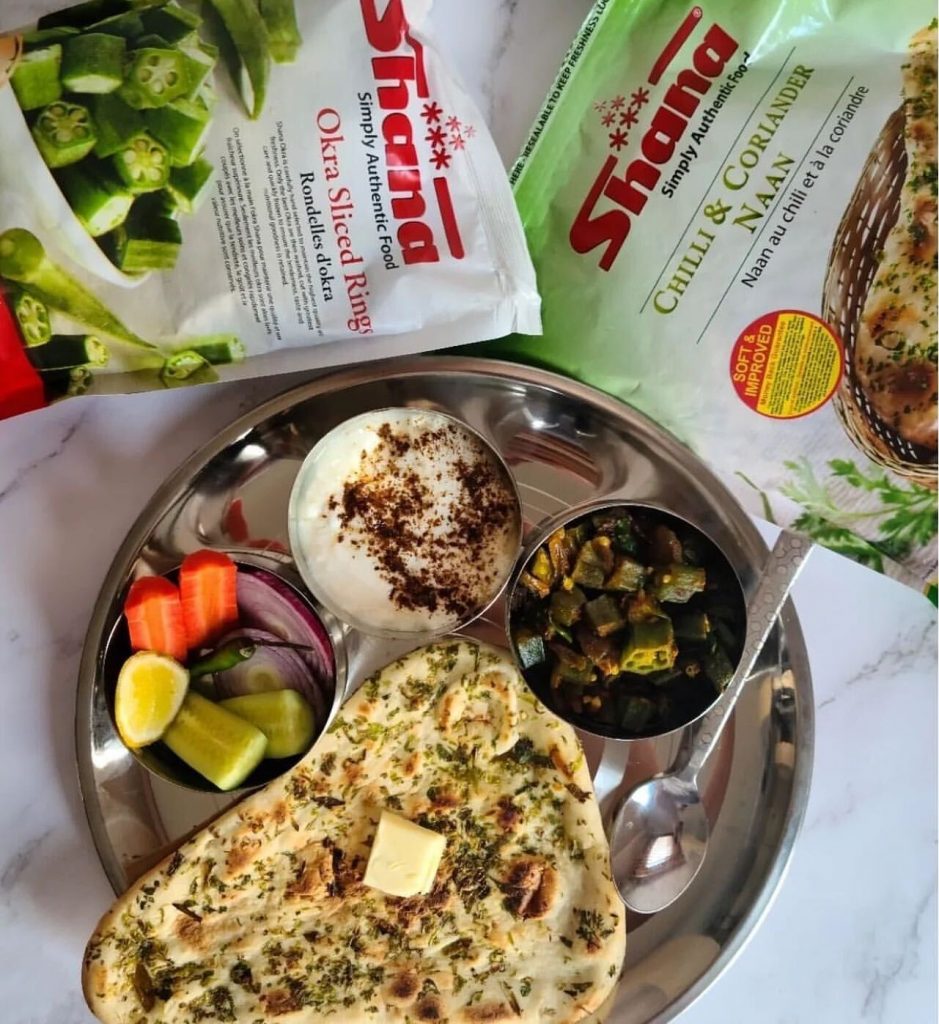 1. Palak paneer
A simple and tasty dish, palak paneer is made with rich cubes of paneer slow-cooked in a creamy spinach sauce. 
Start by cutting the paneer into small pieces and frying them in oil over medium heat until they turn golden brown in color. Boil the spinach until it wilts and remove any excess water. Transfer the spinach into a food processor and blend until it forms a thick, paste-like consistency, then set aside.
Next, heat oil in a large skillet and add diced onions, ginger-garlic paste, and a blend of dried spices like turmeric, red chili powder, and garam masala. Add the blended spinach to the skillet, along with heavy cream and salt, and let the sauce simmer for about 5 minutes. Finally, add the pan-fried paneer to the spinach sauce and enjoy! 
2. Aloo methi 
A delicious Indian dish made with stir-fried potatoes and fresh fenugreek leaves, aloo methi is a family favorite in many desi households. 
Heat oil in a pan and add cumin seeds, then add garlic and saute until it begins to change color. Toss in chopped potatoes, onions, and green chilies and cook until the potatoes are done. Add methi leaves, turmeric, red chili powder, and salt, and cook on low heat until the potatoes and leaves are cooked through.
Best enjoyed with a crispy naan or a fluffy roti! 
3. Deep-fried okra
A classic dish that's delicious and comforting, best served with a spicy dipping sauce!
If you're using whole okra, you'll want to trim the stem ends off the okra pods before chopping them into small, bite-sized pieces. Next, coat the okra in some whisked eggs before tossing it in cornmeal to coat it entirely. Fry the coated okra pieces in small batches to prevent them from sticking together. Cook until crispy and golden brown and serve with your favorite dipping sauce! 
4. Arvi ki sabzi
A delicious vegetarian dish made with arvi, tomatoes, onions, green chilies, and a blend of North Indian spices. 
Sprinkle cumin seeds in hot oil until they splutter. Add chopped onions, green chilies, and ginger-garlic paste and saute for 2-3 minutes. Toss in the chopped arvi and spices (turmeric, red chili powder, garam masala, salt and pepper), pour in half a cup of water and cover the pan with a lid. Let it cook for 15-20 minutes until the arvi is cooked through. 
5. Mango lassi 
Wash down these spicy meals with a cool and refreshing glass of mango lassi! It's delicious, healthy, and easy to make. Blend ripe mangoes or mango pulp, yogurt, sugar, and ice to frothy perfection and serve chilled. Garnish with a few mango slices or ground cardamom. 
And there you have it folks! 5 quick and easy recipes to celebrate the wonderful women in our lives. They're healthy and delicious so you can feel good about treating them to a meal they'll absolutely love!