Well known for its exotic vegetables, authentic snacks, and traditional Indian flatbreads, Shana Foods caters to the growing demand of frozen foods and vegetables unique to South Asia. While people from all cultures enjoy biryani and chicken tikka masala, not everyone is well acquainted with the many fruits and vegetables exclusive to the region's cuisine. 
Here at Shana Foods, we bring to you an eclectic collection of vibrant colors, unique textures, and flavors native to the subcontinent. Explore our website to get your fix of exotic vegetables and fruits!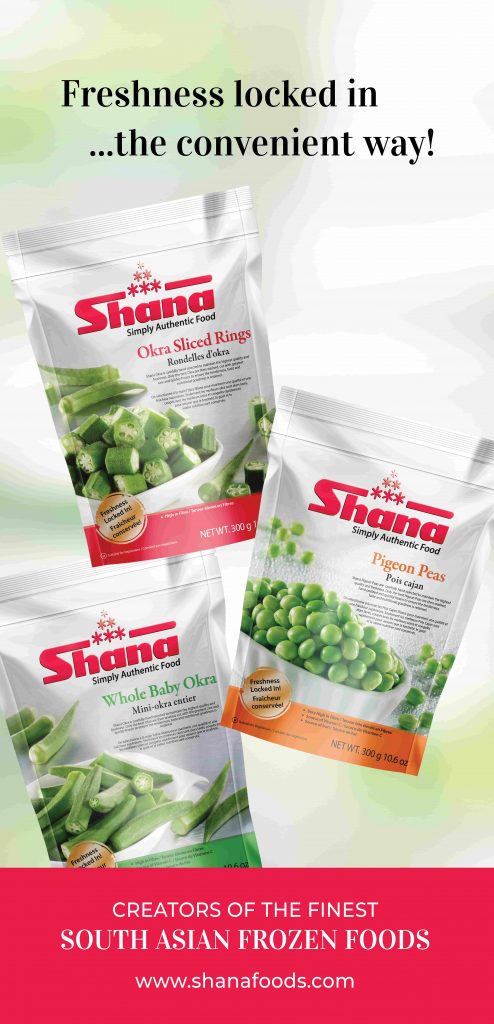 1.Whole Baby Okra
Okra – also known as lady finger, gumbo, or bhindi – is a fast-growing, heat-loving, tropical plant found in India, Pakistan, and other hot regions in the subcontinent. Shana Okra, either whole or cut, can be used immediately in its frozen form to cook up delicious North Indian meals using a blend of masalas, whole and ground spices, onions, and tomatoes. 
It's an incredibly nutritious vegetable, packed with antioxidants and minerals that support healthy immune function. It's also low in calories and carbs, and is associated with benefits for weight management. 
2.Karela 
Karela is a slender tropical and subtropical vine with long stalked leaves and a hollow cross-section. Shana Karela can be used to create a range of mouthwatering curries that are healthy and nutritious, and can be consumed with rice, roti, or frozen parathas. 
Karela sabzi is a popular Indian dish on the semi-dry side that is made by cooking chopped karela with onions and ground spices. 
3.Punjabi Tinda
Shana Punjabi Tinda grows from a vine plant popular in South Asia and is known for its sharp citrus taste. It is frozen close to the time of harvest to ensure it retains a higher level of vitamins and nutrients. It can be cooked with vegetables such as onions and tomatoes as a flavourful side dish, perfect for a quick, weekday lunch. 
Enriched with antioxidants and anti-inflammatory properties, Tinda is known for effectively controlling blood pressure, cholesterol levels, and heart diseases. It's also excellent for the digestive system and aids in weight loss. 
4.Ratalu 
A tuber vegetable that is sweet in taste and is a staple food in many tropical countries, Shana Ratalu can be used in its frozen form to cook up tasty appetizers and snacks. 
Can't think of a healthy Ratalu recipe that your kids will love? Mash it with fresh peas, shredded coconut, and spices, bind the mixture together to make soft balls, and then flatten them gently with your hands. Finally, shallow fry them and serve them with a spicy chutney to get that authentic Indian flavor! 
5.Methi 
The fresh, green leaves of the fenugreek plant – also known as Methi – has a bitter-sweet flavor and is widely consumed as a regular green vegetable in Indian and Pakistani cooking. Shana Methi is carefully hand-selected from farms that maintain the highest quality and freshness. 
The Methi is then washed, chopped, and quickly frozen to ensure the tenderness, taste, and all nutritional goodness is retained.