If you've grown up in a South Asian household, you're quite familiar with waking up to the smell of freshly fried parathas wafting from the kitchen. Still sleepy and disoriented, you follow the delicious aroma and spot the stack of golden brown parathas resting on the dining table. You quickly tear into one because let's face it – no one can resist the smell of a freshly fried paratha! 
Indian cuisine is gaining popularity around the world because of its spicy, delicious, and aromatic dishes that appeal to many people. Most of these dishes go really well with the desi paratha – a crispy and flaky Indian flatbread made by baking or cooking whole-wheat dough on a large, flat wok and finishing it off in the frying pan. 
The Indian paratha stands undisputed as one of the most popular food items, perfect for breakfast, lunch, or dinner. There are different types of parathas, including plain and stuffed varieties, and they're equally delicious in their own right.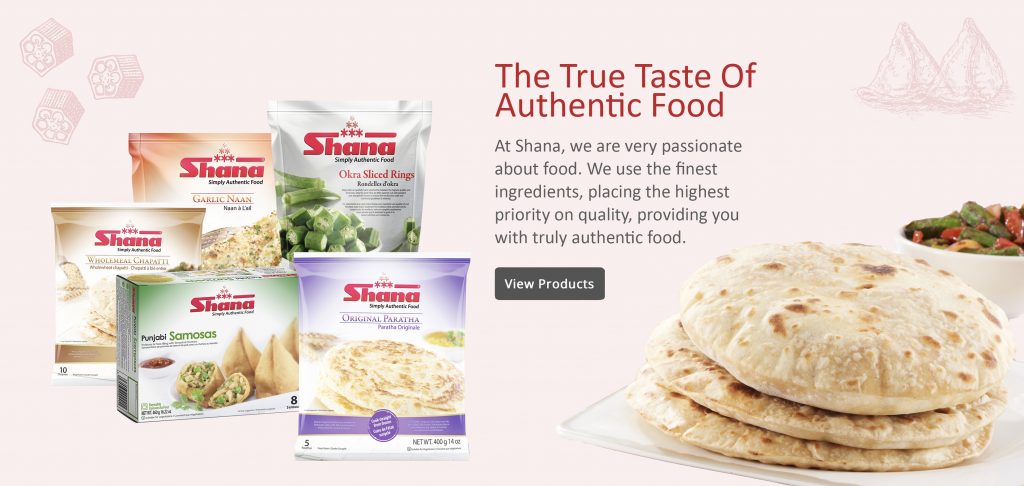 Paratha varieties available at Shana Foods
Did you know that Shana Foods was the first brand ever to launch frozen parathas?
Envisioning the growing demand of frozen foods and vegetables unique to South Asia, Shana Foods was established in 1996. Now a household name, Shana Foods is well known for its frozen exotic vegetables, authentic snacks, and traditional Indian flatbreads including naans, rotis, and of course, parathas. 
We have a variety of plain and stuffed paratha options, ranging from mixed veg and aloo parathas to more unique varieties such as chili garlic and onion parathas. 
Aloo Paratha
North India's favorite breakfast dish, aloo parathas are packed with a spicy potato filling and fried to perfection. Shana's frozen aloo parathas can be cooked in a matter of minutes, so you can enjoy a delicious breakfast without having to spend hours slaving over a hot stove. They comprise authentically spiced potatoes within a crisp and flaky paratha. Great as a snack with fresh yogurt or raita. 
Mixed Veg Paratha
Soft, healthy, and delicious, mixed veg parathas are an excellent alternative to junk foods for your kids. Shana's mixed veg paratha is packed with carrots, potatoes, cauliflower, and peas. Fry on both sides until golden brown and service with pickle or raita. 
Chili Garlic Paratha 
Chili garlic paratha (better known as a desi version of garlic bread) is stuffed with butter, red chili flakes, garlic, coriander leaves, and salt. This paratha recipe can be prepared at any time during the day and paired with chutney, yogurt, or pickle to make a wholesome meal. Shana has combined its signature chili and garlic parathas to bring you this exciting twist to the multi pack range. We offer true, authentic taste originating straight from the subcontinent to give you a taste of home. 
Onion Paratha 
One of our absolute favorites – onion parathas are delicious whole wheat flatbreads stuffed with piquant onions, spicy green chillies, and savory spices. As it's roasted or fried, the onions cook and soften, giving you a crispy layer of paratha with softened onions and a dash of heat from the green chilies.