Want to serve something impressive this holiday season? Flipping through recipe books, multiple trips to the grocery store, and hosting elaborate BBQ dinners can begin to wear on even the most avid of holiday enthusiasts. In these times, we turn to tried and tested recipes that are quick and easy to whip up. That's where Shana Foods comes in! Our healthy and delicious ready made meals offer a respite from all the incessant holiday dinner planning. 
We're really excited to launch our online store offering a premium range of vegetables, snacks, and grocery staples. We're here to facilitate speed, affordability, and convenience and in doing so, we deliver fresh, high quality ingredients to you via curbside pickup. And what is curbside pickup, if not the essence of convenience? Your grocery errands will now only take a fraction of your time: simply order your favorite snacks and food items for pickup at our local store on 180 Brodie Drive, Unit 1, Richmond Hill, Ontario. 
We're offering value bundles and bulk cases for all your parties and get-togethers this holiday season. Visit our website now and start ordering online!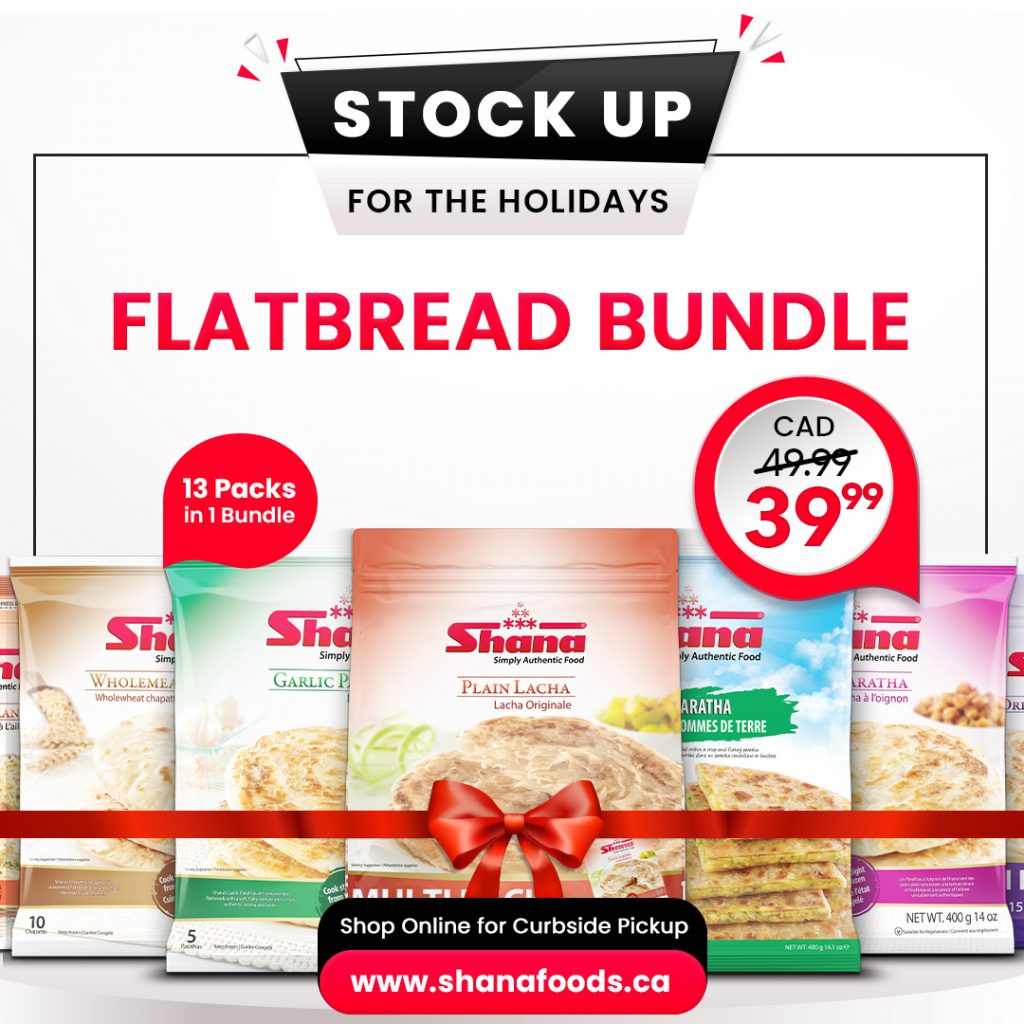 Value bundles 
Have you tried our value bundles yet? Our bread, vegetables, and party bundles are perfect for hosting friends and family. If you're South Asian and big on desi food, you know you can never go wrong with the good old combination of naan or roti with curry or even some plain achaar. 
Our naans, rotis, and parathas are made with the finest ingredients, giving you a truly delicious taste that takes you right back to the subcontinent. Authentic Indian everyday food, they can be enjoyed with a variety of curries, daals, and vegetables.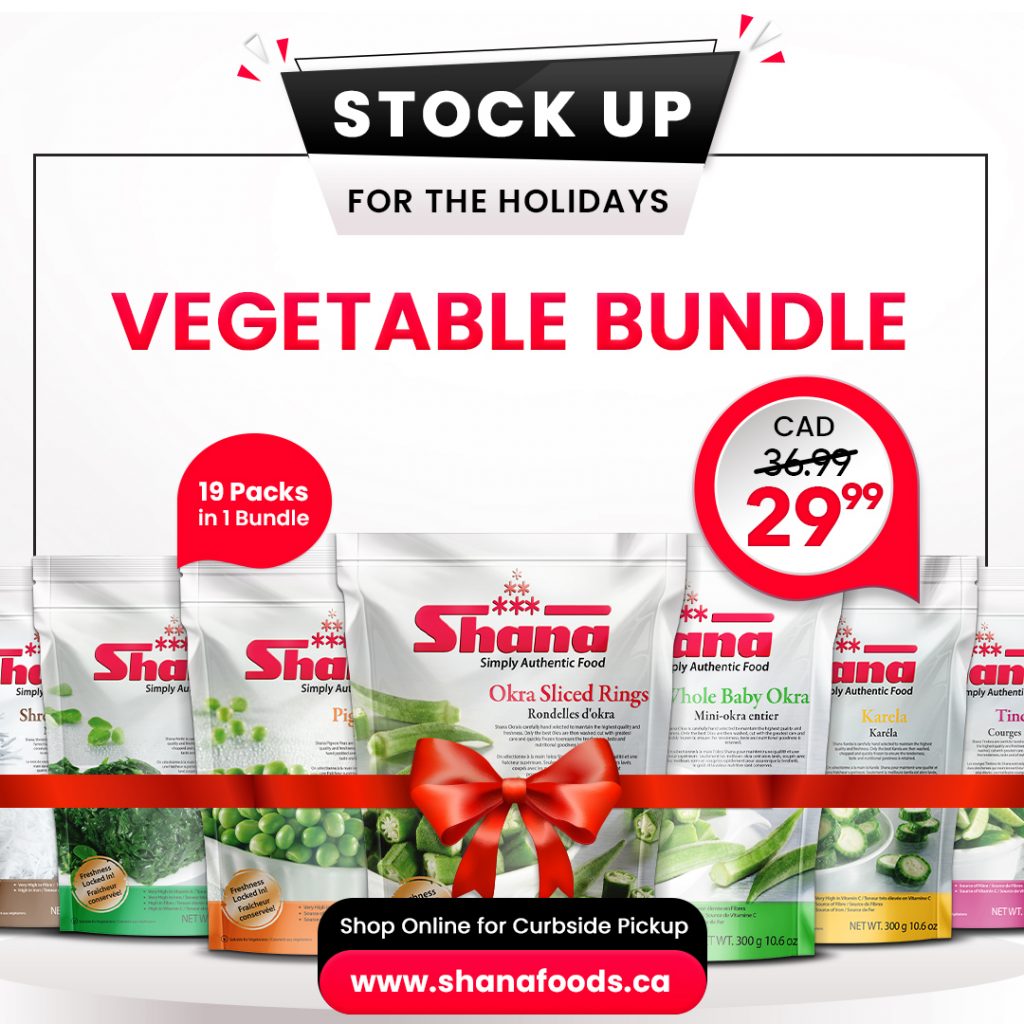 Bulk cases
Just like our value bundles, we have available bulk cases that you can order when whipping up Christmas dinner for your squad. From crispy, flaky, and delicious Punjabi samosas to fluffy rotis and parathas, we have it all! 
Authentic quick fix recipes for the holidays!
Do you ever find yourself blankly staring at a bunch of ingredients with no idea what to cook? Worry not, we won't leave our novice chefs to fend for themselves!
We go one step further and provide quick and easy dinner recipes that you can prepare in less than 30 minutes with leftovers and available ingredients, perfect for hosting any last-minute guests. Feel free to explore our website for tasty dinner ideas!